Flex2 Payment Forms
Personalized payment forms for unpaid orders in Tessitura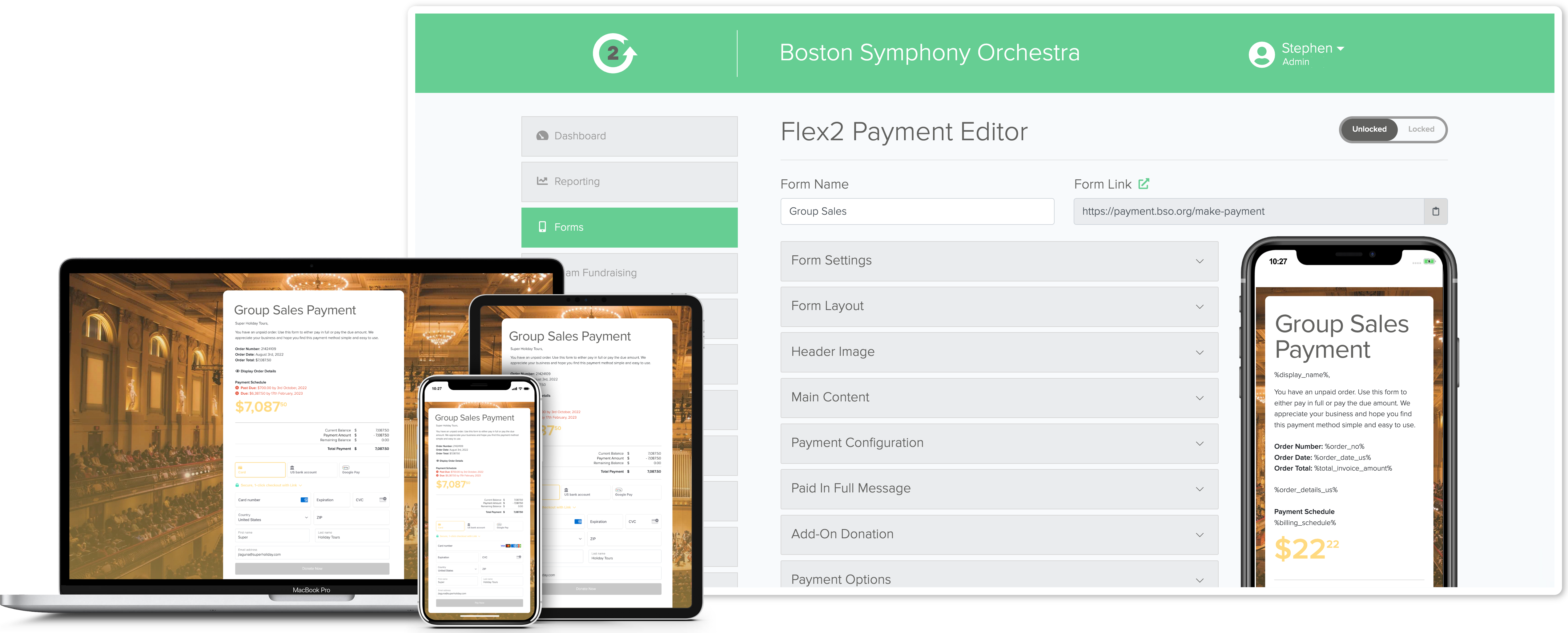 FLEX2 PAYMENT LINKS
A Flex2 Payment Link is unique and secure. It's what your customer will use to make a payment. Your customer may choose to forward the link to their accounting department, another coworker, or someone else who will make the payment and that is just fine.
Flex2 Payment Forms Automate Payment Collection
What kind of unpaid orders would you like to automate and collect?
BOSTON SYMPHONY ORCHESTRA
"The Payment Manager is a game changer! It's just that simple. Why? Our internal time savings, the improved customer experience, clear and comprehensive messaging, and flexible payment options from credit card to ACH. We couldn't be happier with the collaborative experience we had working with the Donate2 | Stream2 | Flex2 team."
John Fernandes
Group Sales Manager at Boston Symphony Orchestra