Flex2 Flex Forms
Create flexible forms for memberships, events and anything you dream up...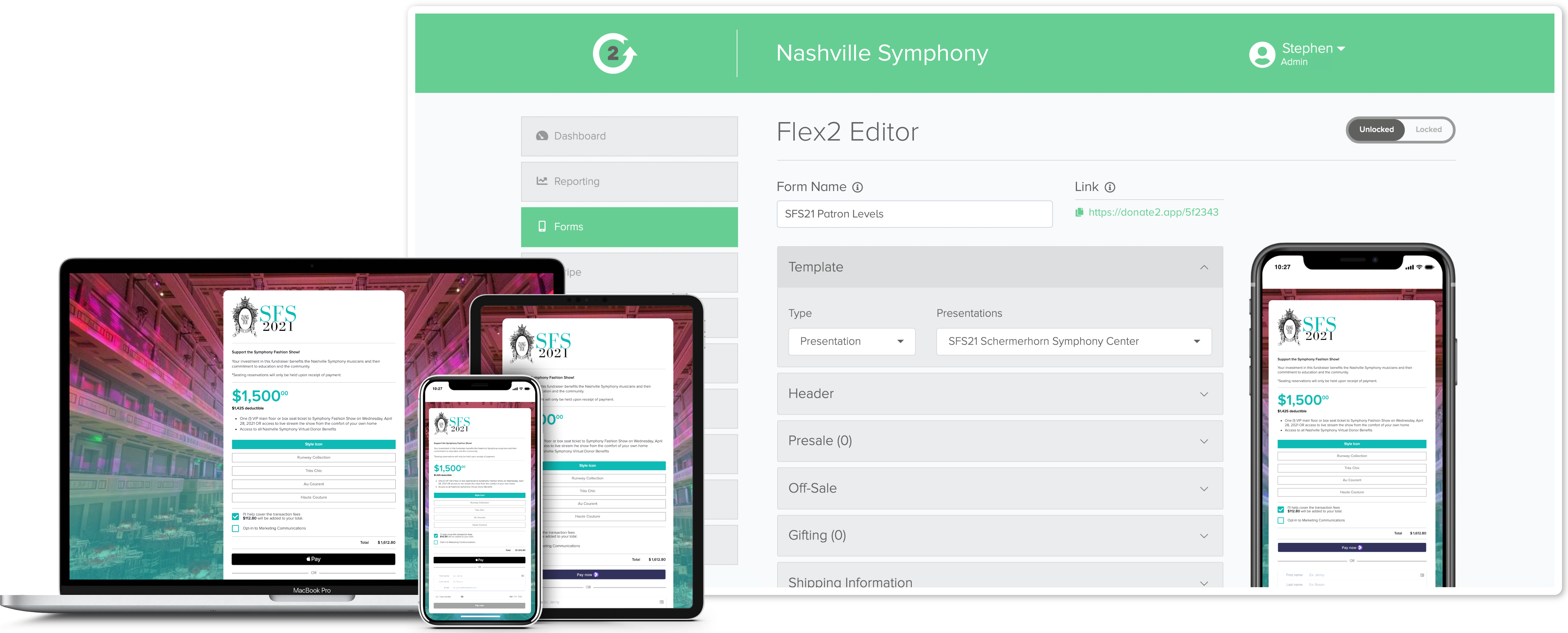 Custom Domains
Create branded form URLs that match your website!
Setup a root domain with as many subdomains as you need. When you combine this with our form alias feature, you can create exactly the URL that you want. This provides a better experience for patrons, easier to remember URL's, and consistency across your brand. Custom Domains are available on all plans.

FLEXIBILITY
Flexibility is a personality trait that describes the extent to which a person can cope with changes in circumstances and think about problems and tasks in novel, creative ways. This trait is used when stressors or unexpected events occur, requiring a person to change their stance, outlook, or commitment.
Flex2 Fills In Where Your Website Can't
Today, it will solve this and tomorrow, it will solve that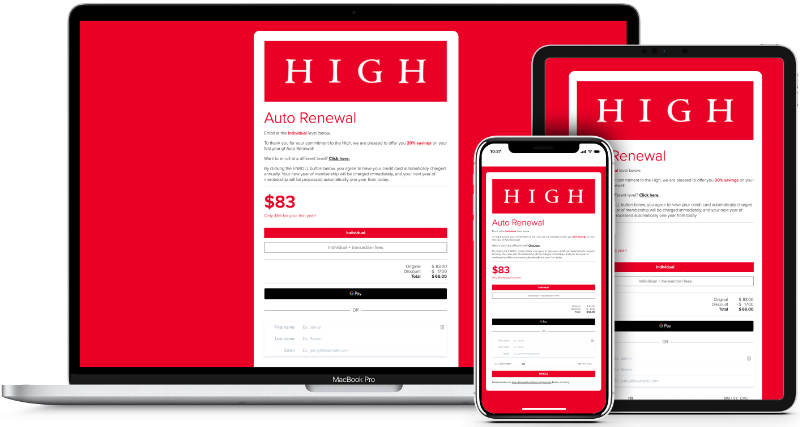 High Museum
Monthly & Yearly Auto-Renew Memberships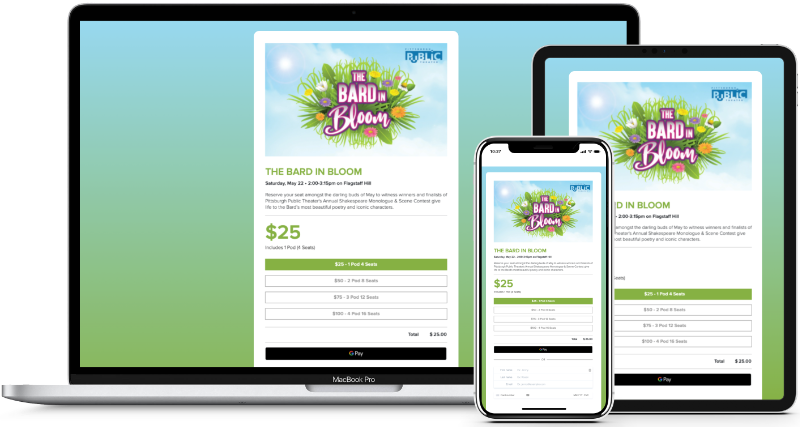 Pittsburgh Public Theater
Limited offer - 62 pods (4 seats each)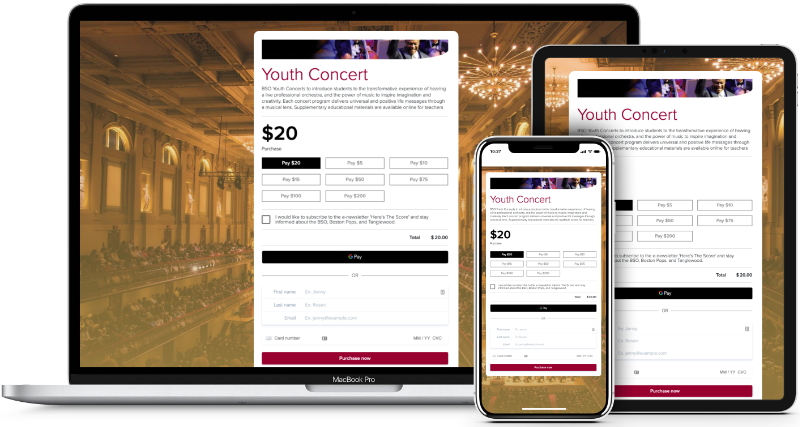 Boston Symphony Orchestra
Pick Your Price - Youth Concerts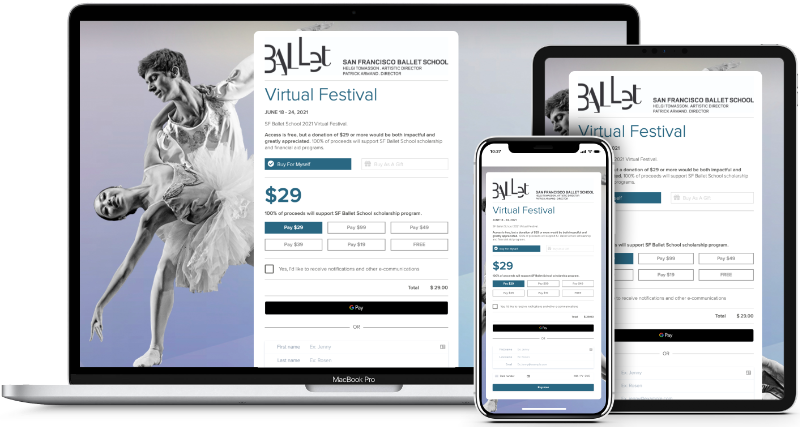 San Francisco Ballet School
Pay what you can - Virtual Festival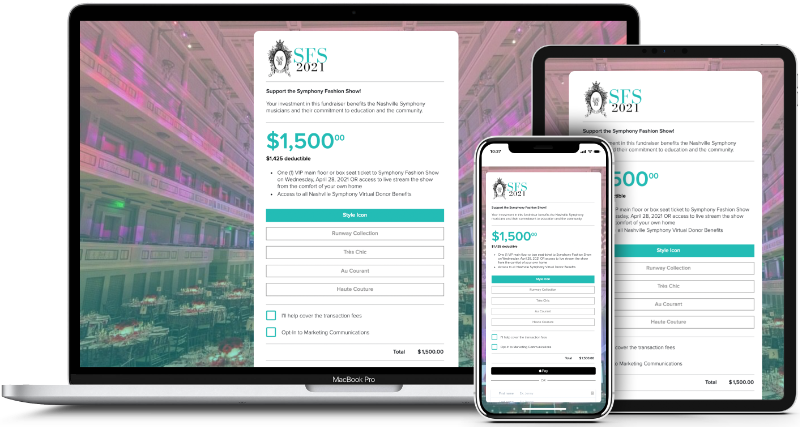 Nashville Symphony Orchestra
Fashion Show & Fundraiser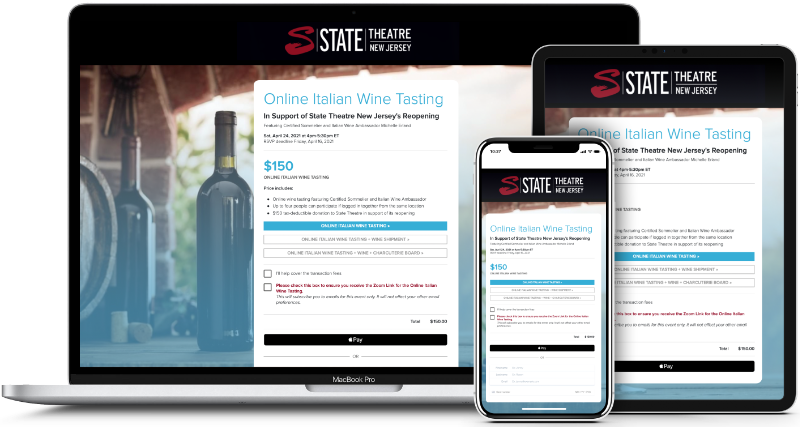 State Theatre New Jersey
Virtual Wine Tasting with delivery options
NASHVILLE SYMPHONY ORCHESTRA
"We have only just scratched the surface of what we know is possible. Our first foray into using the forms and platform was flawless for the end-user and offered the seamless integration into Tessitura that we were hoping for. We continue to be impressed with quick responses from the support team, as well as the continual developments and improvements in functionality within this first year. We look forward to exploring further uses for the platform as we move forward into a new era of online giving and digital engagement."
Maribeth Stahl
Sr. Director of Development
Features & Benefits
Flex2 forms are packed with functionality
SAN FRANCISCO BALLET
"Working with L2 was seamless and, dare-I-say, the most enjoyable part of launching a digital season! We were initially drawn by the simple purchase path and the ability to track this information in Tessitura. Stream2 certainly delivered. L2 listened to our needs and added features like gifting and presale mode, which paid dividends for us in terms of sales and allowed us to reach a global audience instantly. I cannot speak more highly of not only the product, but the team behind it."
Fran Jamison
Director of Marketing