Flex2 Launch Forms
A launch pad for multi-form events, memberships, tributes, and more...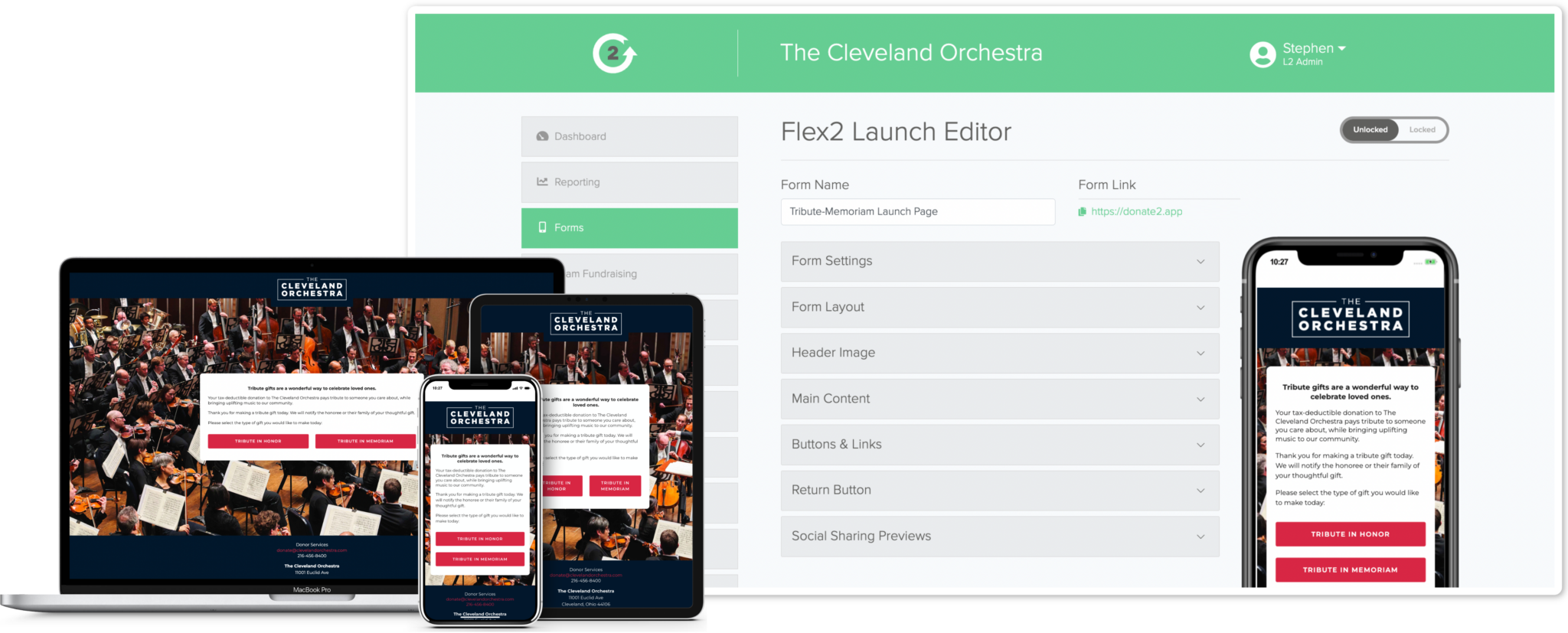 Custom Domains
Create branded form URLs that match your website!
Setup a root domain with as many subdomains as you need. When you combine this with our form alias feature, you can create exactly the URL that you want. This provides a better experience for patrons, easier to remember URL's, and consistency across your brand. Custom Domains are available on all plans.

LAUNCH
The act of starting or setting something in motion.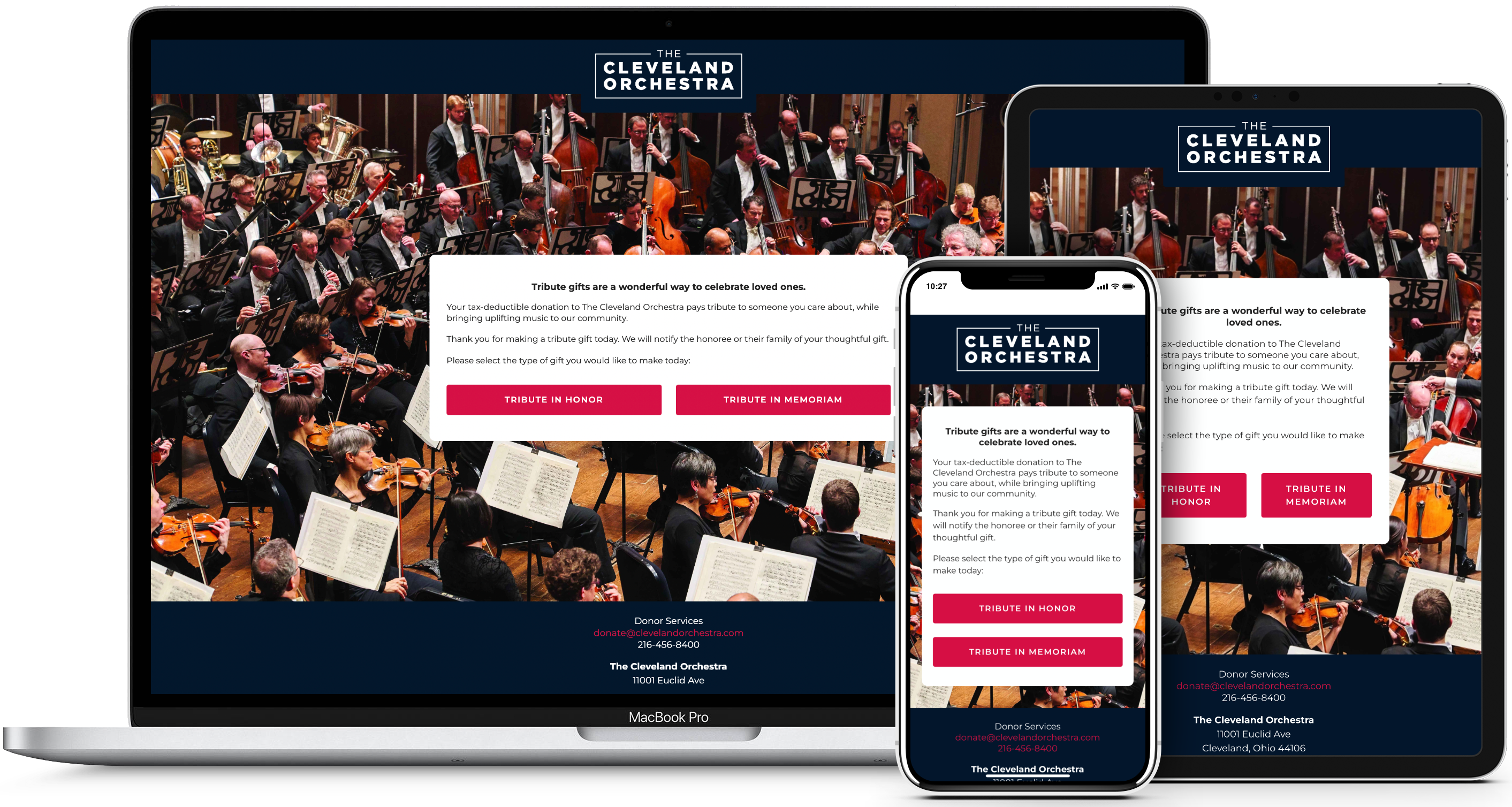 The Cleveland Orchestra
Tribute In Honor and Tribute In Memoriam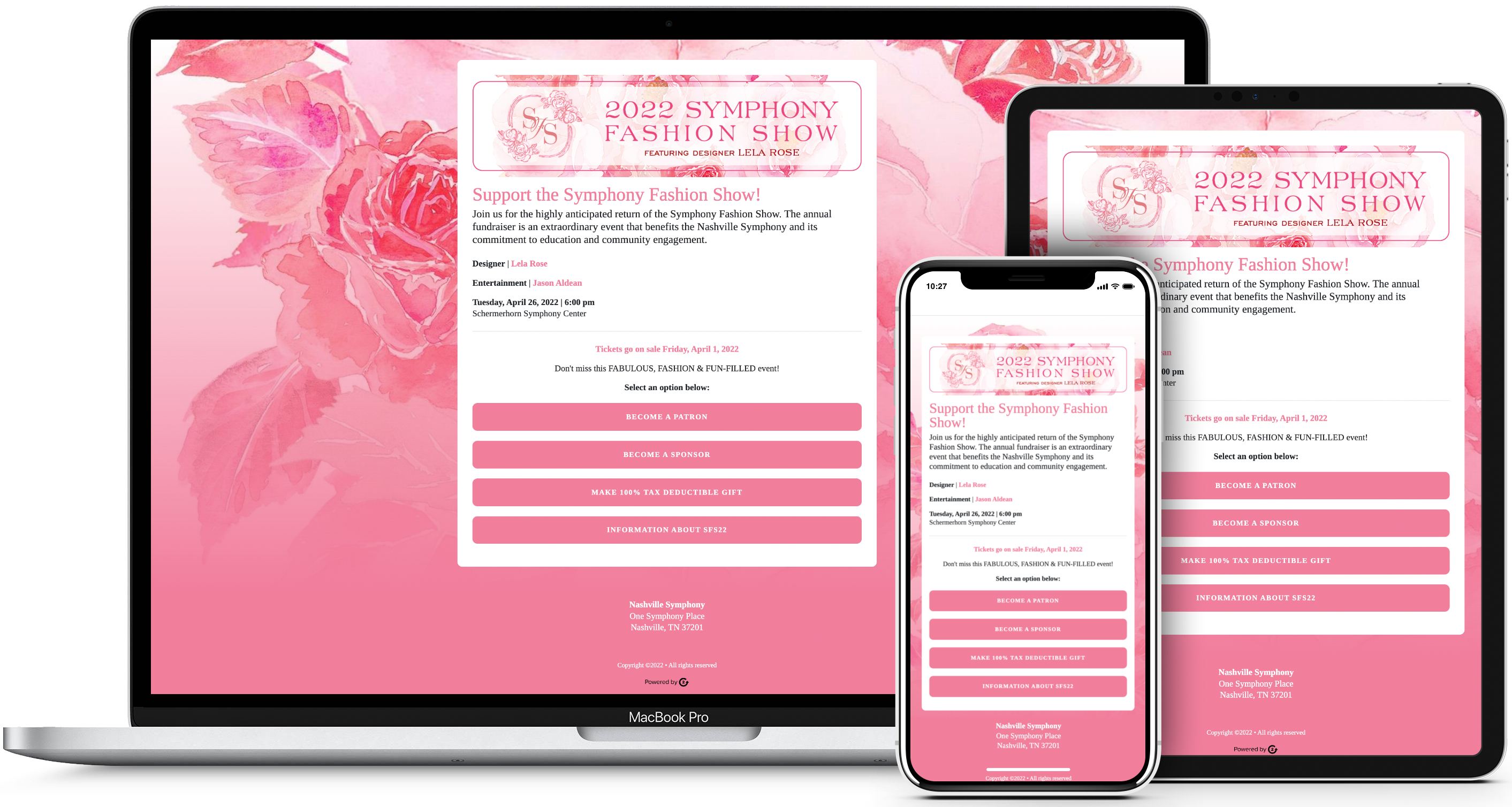 Nashville Symphony Orchestra
2022 Fashion Show - In Person Event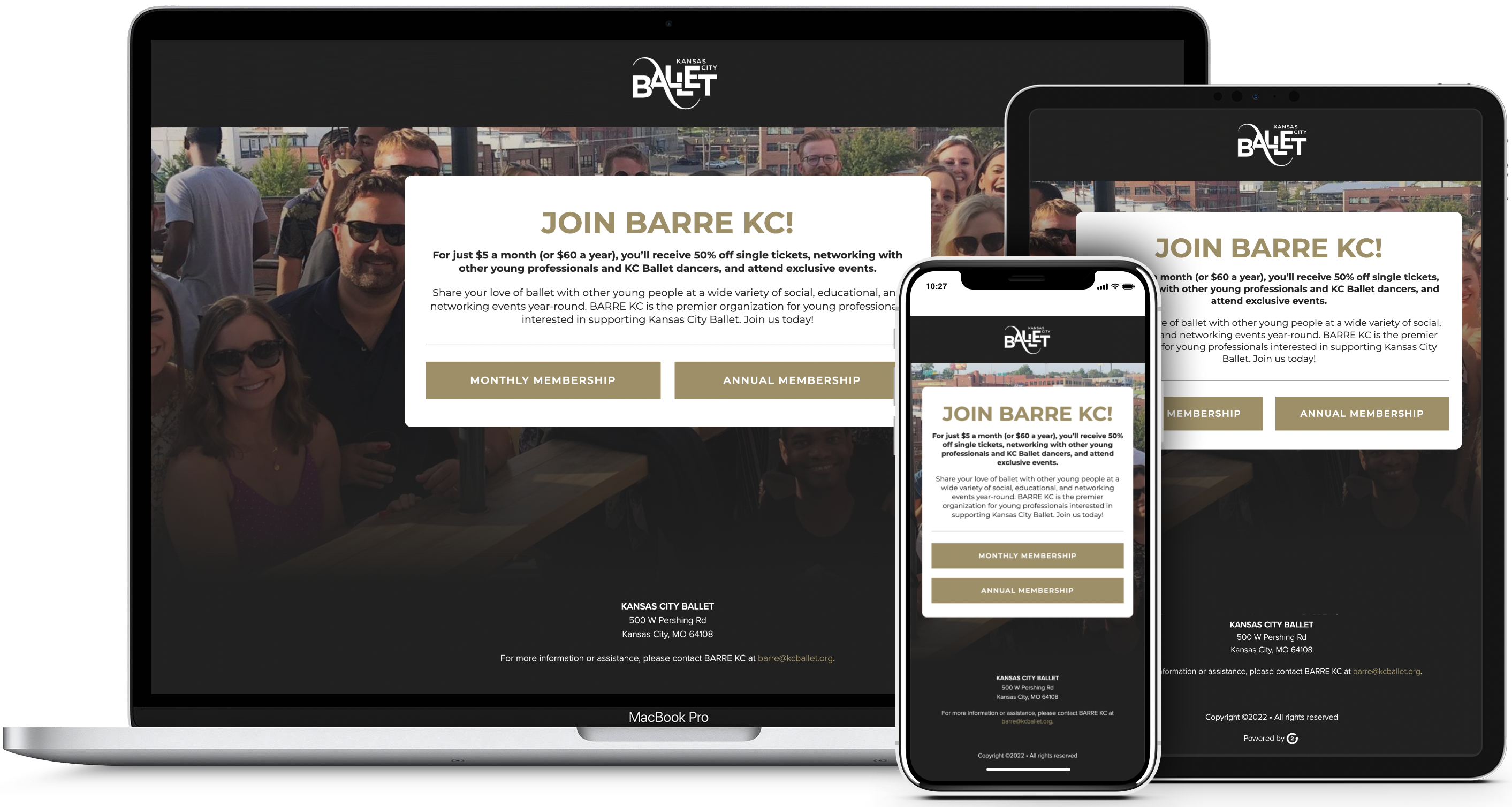 Kansas City Ballet
Barre Auto-Renew Monthly & Annual Membership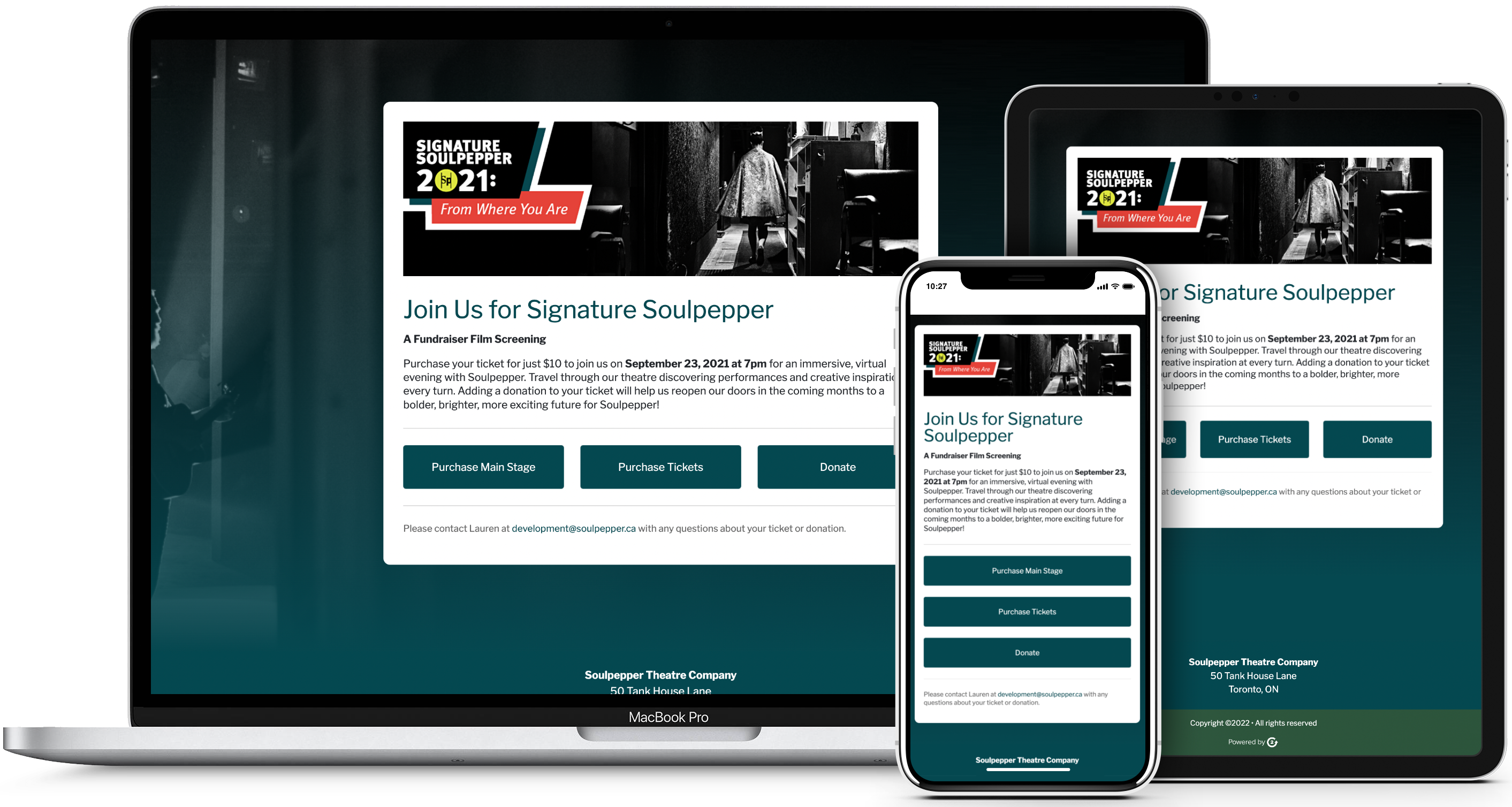 Soulpepper
Signature Soulpepper - Virtual Event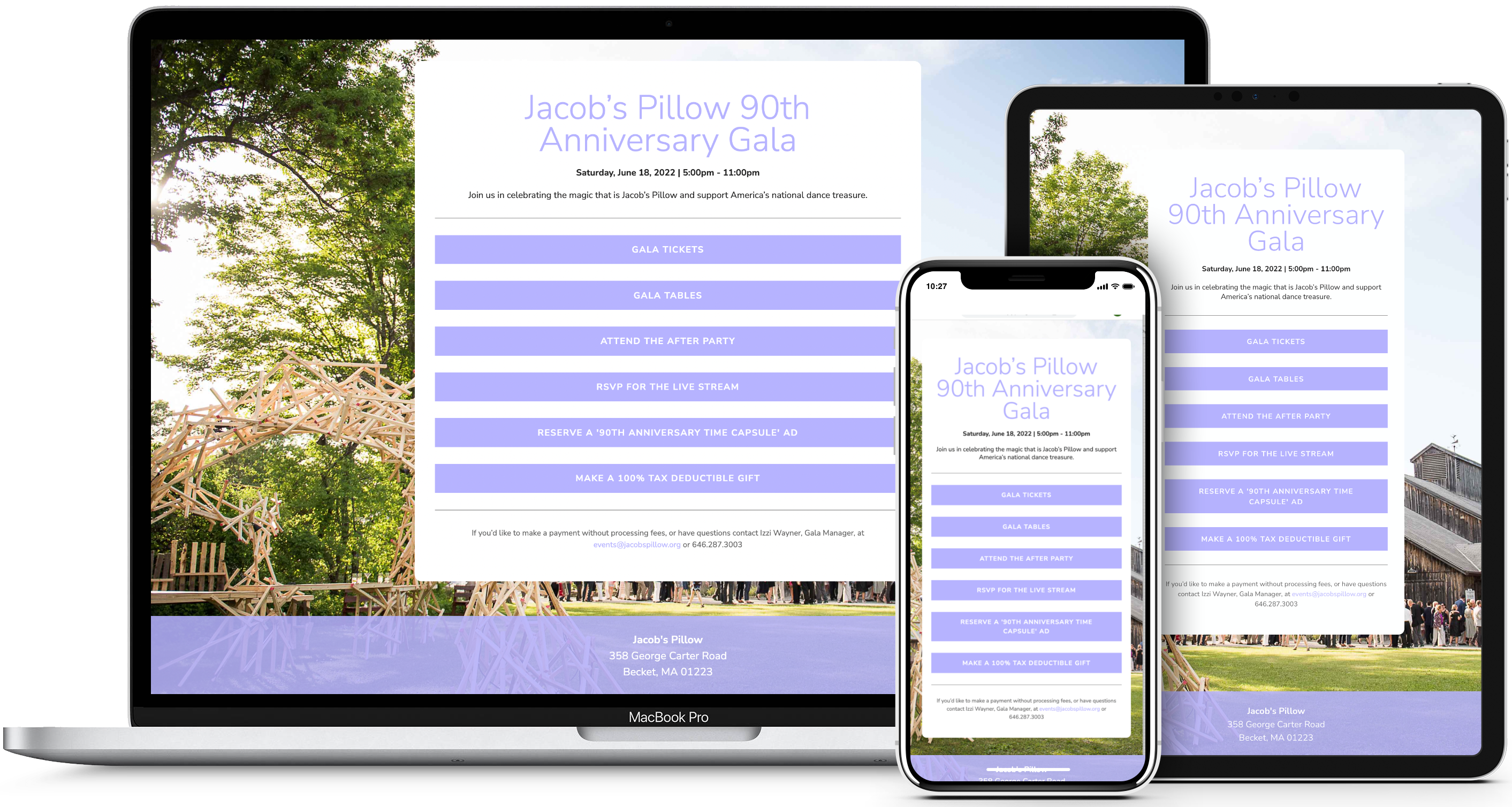 Jacob's Pillow
90th Anniversary Gala - In Person & Virtual Event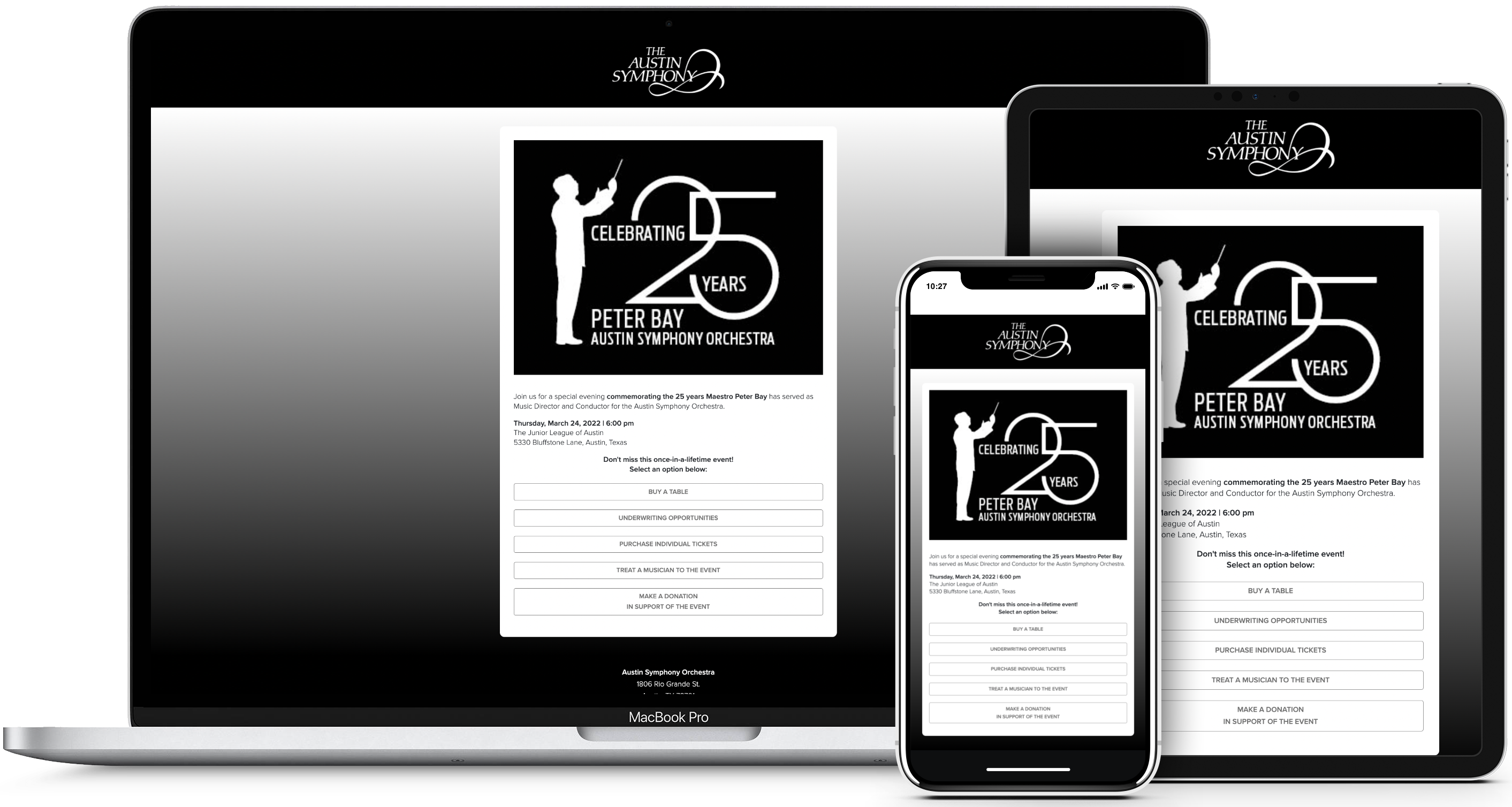 Austin Symphony
Celebrating 25 Years - In Person Event